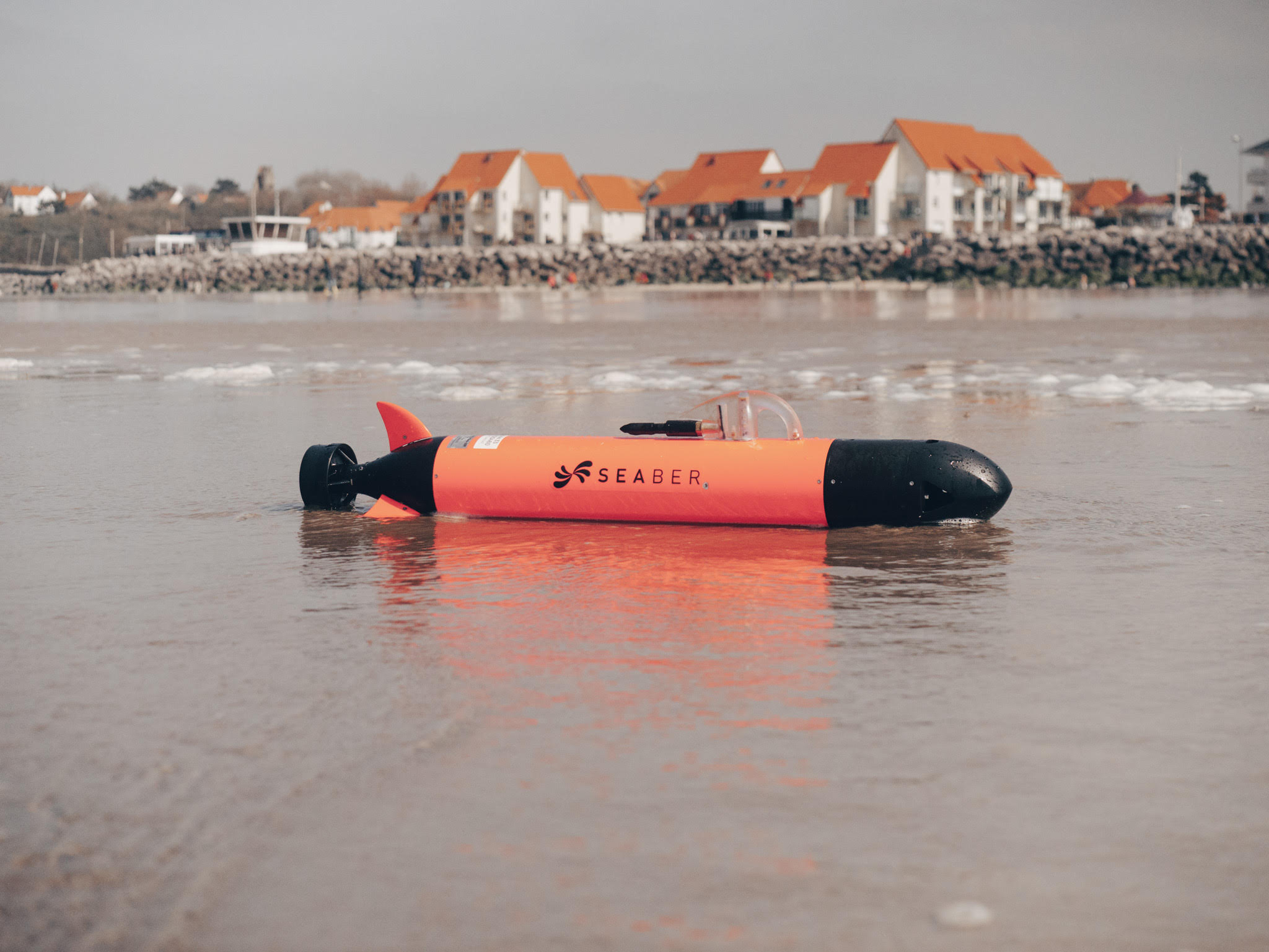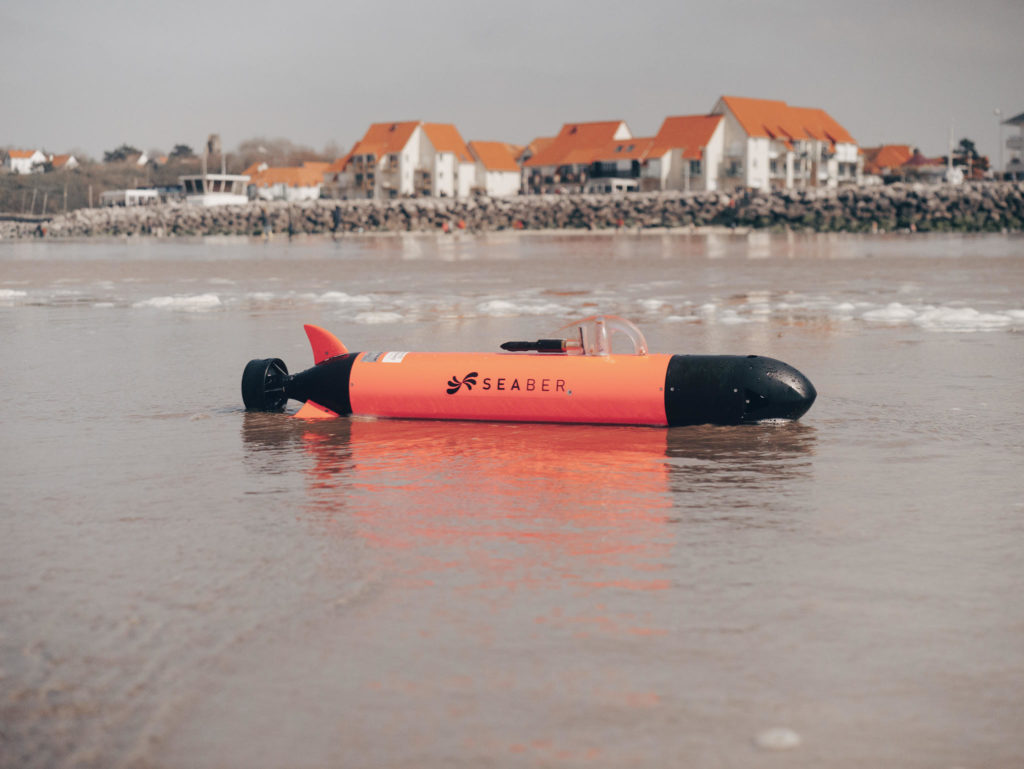 Exploration of Continental  Shelves and Coastal Areas
Currently, the use of operational autonomous underwater vehicles (AUVs) remains limited in the ocean community. Their low manoeuvrability, complex deployment, and high prices discourage their use for short-term measurements. The future belongs to fleets of numerous small, agile, and affordable AUVs. Smaller micro-AUVs are perfectly suited for short-term measurements in coastal areas as well as continental shelves as they are lightweight and easy to manoeuvre and deploy.
YUCO Advantages
The YUCO micro-AUV has all the advantages that makes it a key asset for oceanographic exploration:
Compact: Less than 10 kg and 1 metre long
Long-lasting: Up to 10 hours autonomy, speed up to 6 knots
Deep diver: Depth rated at 300 m
Precise navigation with in-house INX©navigation algorithm technology
Versatile: Great payload capability
Robust: High robustness and optimized maintenance
Easy: No-sweat logistics due to small size and weight factors
Reliable: Capability to navigate in coastal-current conditions due to its speed and stability
Affordable: Competitive price
YUCO Applications
At present, AUVs are underused by research communities due to their high prices and complexity of use. Both in oceanographic research and the offshore industry, a competitive platform with precise localization opens new horizons. Fleets of multiple small AUVs are the future of coastal oceanography and numerous research projects demonstrate a future use for micro-AUVs in the scientific community.
SEABER is the only European company fully focused on micro-AUVs. Its YUCOs can operate on continental shelves and carry various scientific instruments. Through the technology's accessibility, ease of use, and affordable price strategy, the YUCO micro-AUV range is becoming a favourite tool in the community of oceanographic research. Specifically, it provides a complementary tool in ocean observing, expanding the capabilities of vessel-based manual measurements and fixed observatories.
YUCO Deployment
YUCO is arguably one of the easiest AUVs to deploy on the market. YUCO comes with an intuitive software called SEAPLAN that makes mission planning a clean process. In a single view, you can see and edit all the mission elements. Thanks to the practical graphical interface and high-level navigation patterns, even untrained users can prepare a new mission in a couple of minutes. SEAPLAN also provides on-the-field data display, right after the mission ends. It also comes with SEACOMM, the field hand-held tool to interact and call back YUCO micro-AUV on-the-field with a simple "come-back-to-me" order.
YUCO Models
SEABER has several YUCO models such as YUCO-CTD, YUCO-PAM, YUCO-PHYSICO, and CARRIER.  The YUCO-SCAN is a game changer in terms of oceanographic exploration.  The YUCO-SCAN is probably the world's most compact, efficient, and affordable autonomous underwater vehicle with integrated side scan sonar. It is equipped with a 340 kHz/680 kHz or 200 kHz sonar solution together with a 1 MHz Doppler velocity log for great navigation accuracy. Finally, a GoPro + tunable lighting is available as an option to get full picture of the seabed.
Using YUCO-SCAN can perform missions of up to 50 km distance at 2 to 4 knots. It is certainly the quickest and most cost-effective way to perform vast hydrographic surveys by avoiding big vessel dispatch. YUCO-SCAN optimizes operational time at sea, hence the low operating cost. Data can be visualized on-the-field through the SEAPLAN interface and can also be downloaded in standard formats for post processing.
SEABER's Worldwide Community
SEABER works closely with a team of 25+ specialized distributors and partners around the globe. The YUCO micro-AUV has been welcomed with great enthusiasm on the global market. SEABER's activity is growing fast and makes the team realize the need for affordable, reliable micro-AUVs.
Moreover, we are very pleased that major scientific institutes – such as IFREMER, the French National Centre for Scientific Research, the SmartBay Marine Test Site Observatory in Ireland (through JERICO program), and the Royal Navy – and renowned universities –
such as the Fisheries and Marine Institute of Memorial University of Newfoundland, Dalhousie, Milwaukee, and Rutgers – trust our expertise and make YUCO micro-AUVs a tool of choice for their ambitious research topics.
The deployments carried out were all successful, and the YUCO impressed users by its ease of use. YUCOs gathered tera octets of valuable oceanographic data. Many users confessed that having such an easy-to-use AUV makes them very creative and opens new horizons in ocean studies.
SEABER is dedicated to bringing reliable and affordable tools to the scientific community to dramatically expand our knowledge of the ocean. The YUCO micro-AUV range is our contribution toward this goal.
For more information:
sales@seaber.fr
+33997235433
Vidal Teixeira, CEO, has more than 15 successful years in designing AUVs for scientific and industrial offshore applications.