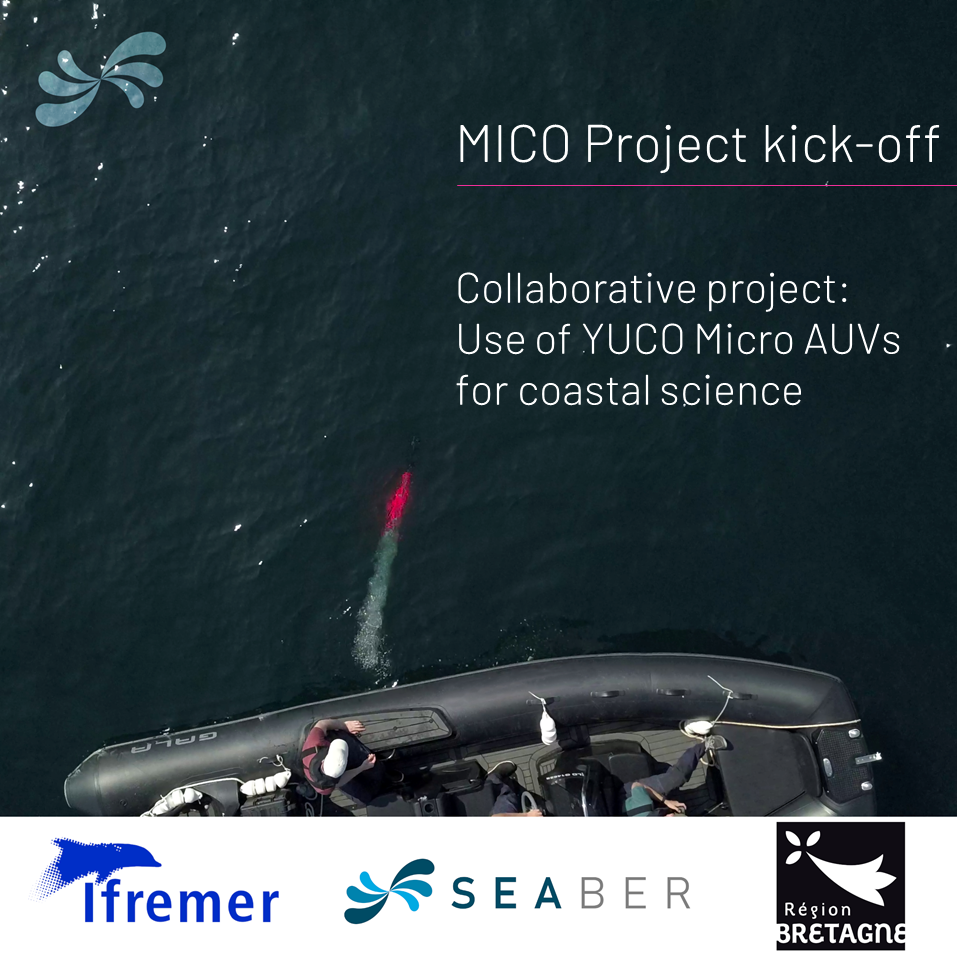 One step further with Coastal Ocean Science!
Honored to announce that IFREMER and SEABER have started a collaboration with the MICO project to develop a new way of deploying oceanographic instruments in coastal area.
IFREMER and SEABER aim to develop new exploratory protocols to increase our knowledge of the coastal ocean environment. The YUCO micro AUVs equipped with hydrology, turbidity or oxygen sensors will allow us:
– to carry out measurements in shallow areas,
– to have a device that can be deployed quickly and easily from a dock or a beach,
– to carry out measurements in sea conditions that do not allow the use of small nautical means.
We would like to thank Région Bretagne for its support and funding in the framework of this INNO R&D collaborative project.
Follow us on LinkedIn https://lnkd.in/e2Dxxx7