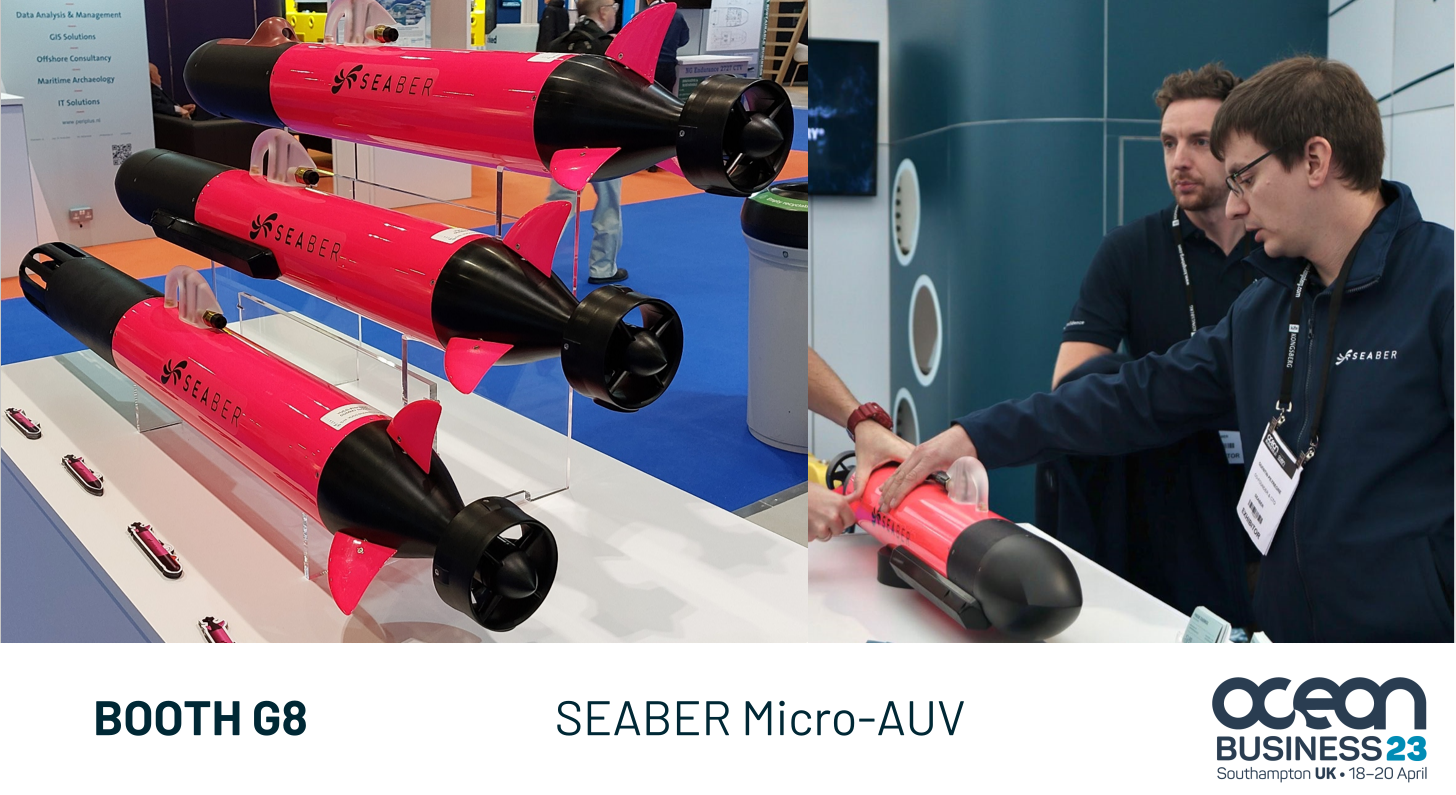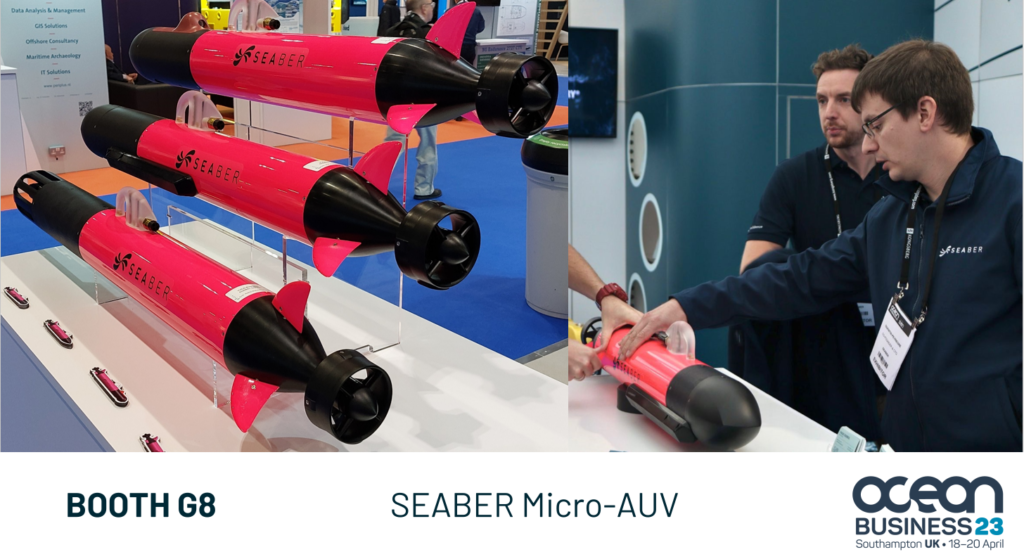 Can't wait to meet up with everyone in the industry to showcase unique new features of our micro-underwater vehicles for near-shore and coastal monitoring and explain why did SEABER become a key player in offshore industry thanks to its pink micro-AUVs!
​Make sure to stop by our booth #G8 and we'll bring you with more insight on our revolutionary YUCO underwater vehicles as well as showcase SEAPLAN mission planning software suite 💻​
You can't miss us, just look for the pinkest booth!​
📅  April 18-20
🗺️ @National Oceanographic Centre, Southampton, UK
📍   BOOTH G8
📧 Send us an email at sales@seaber.fr to schedule a meeting during the show.
#AUV  #microauv #oceanography  #underwater  #oceanbusiness  #OB23