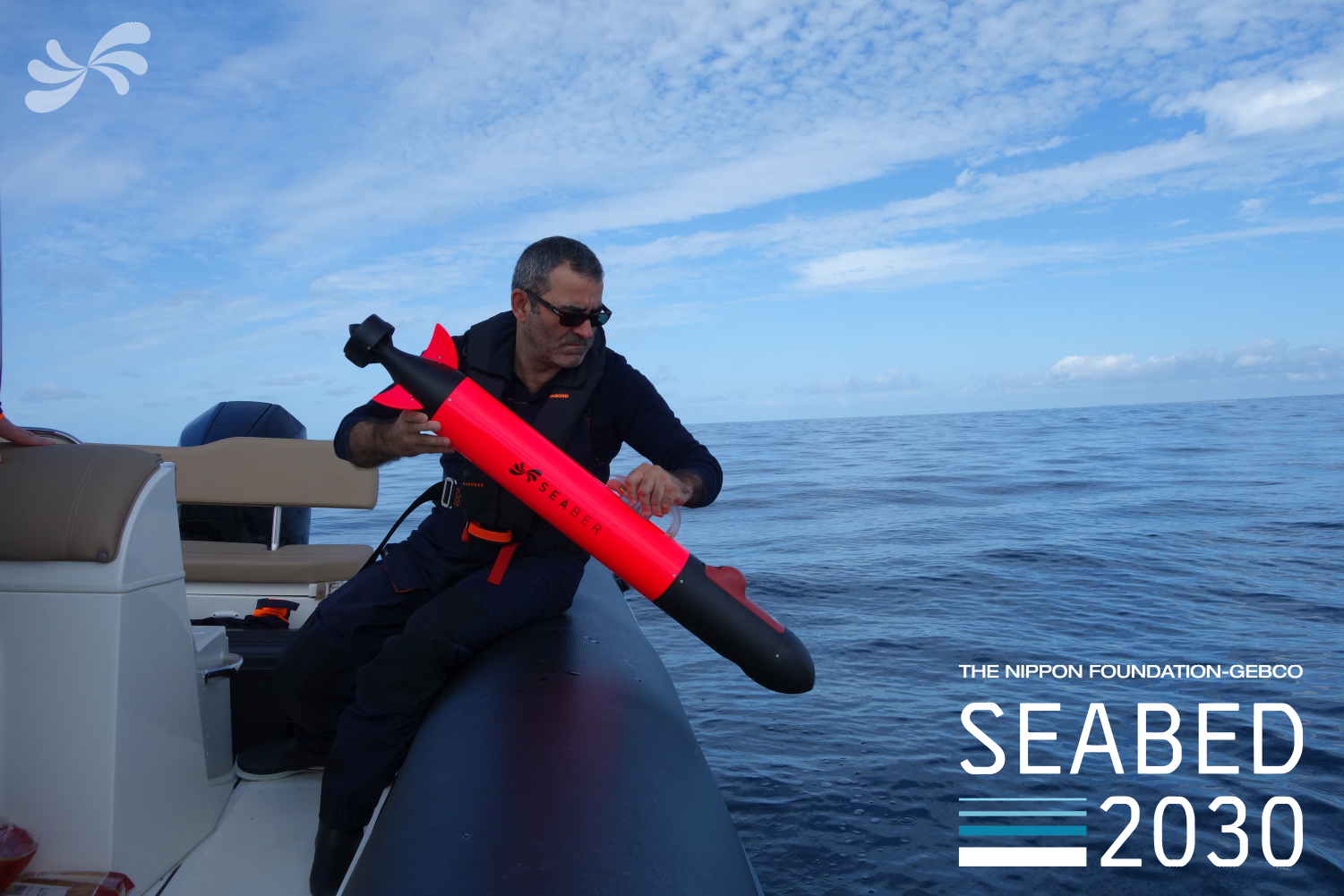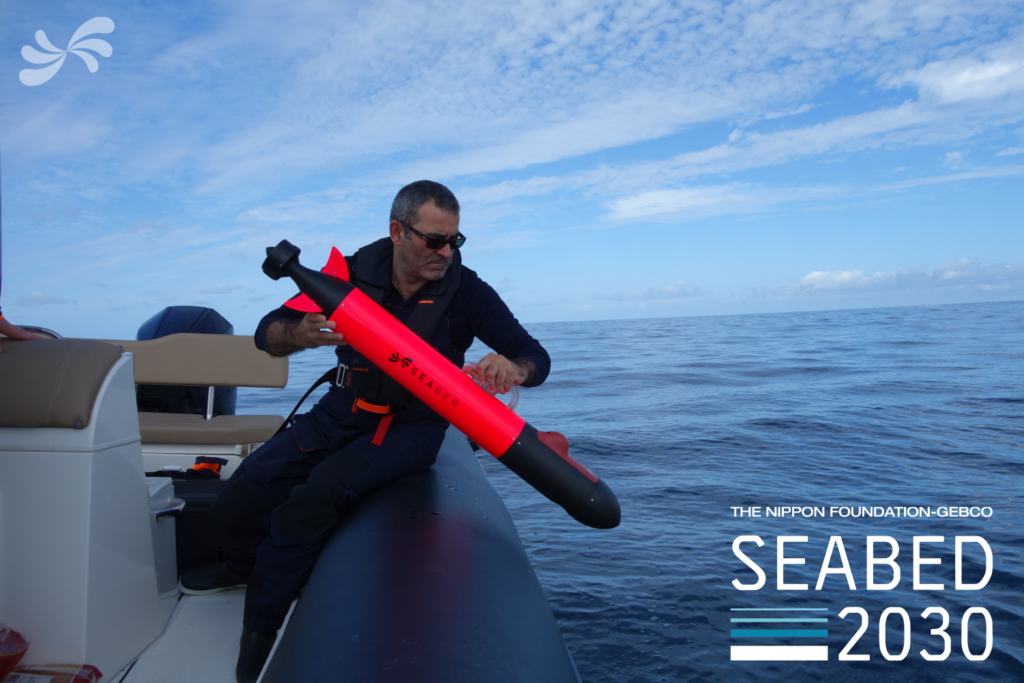 London, 25 September 2023 – The Nippon Foundation-GEBCO Seabed 2030 Project has entered into a new partnership with SEABER, a French-based company that designs and manufactures autonomous underwater vehicles (AUVs) for research and commercial oceanographic applications. The two parties will work together in support of the global effort to achieve a complete map of the entire ocean floor.
Seabed 2030 is a collaborative project between The Nippon Foundation and GEBCO to inspire the complete mapping of the world's ocean by 2030 and to compile all bathymetric data into the freely available GEBCO Ocean Map – it is also a formally endorsed Decade Action of the UN Ocean Decade. GEBCO is a joint programme of the International Hydrographic Organization (IHO) and the Intergovernmental Oceanographic Commission (IOC), and is the only organisation with a mandate to map the entire ocean floor.
Established in 2020, SEABER is the sole European company entirely dedicated to micro-AUVs capable of navigating depths of up to 300 metres and operating autonomously for eight to ten hours. The YUCO micro-AUV is designed for extensive use across the entire continental shelf and is equipped to carry various scientific instruments. Thanks to its accessibility, user-friendly interface, and an affordable pricing strategy, the YUCO has swiftly become a favoured tool within the oceanographic research community. Specifically, it serves as a complementary resource for ocean observation, extending the capabilities of traditional vessel-based manual measurements and fixed observatories with its micro-AUV technology.
This partnership brings together Seabed 2030's dedication to advancing the comprehensive mapping of the ocean, together with SEABER's technological developments and expertise in underwater exploration.
"Identifying technology gaps in bathymetric mapping and encouraging innovation in these areas is key to Seabed 2030's mission," commented Project Director Jamie McMichael-Phillips. "It's a pleasure to welcome SEABER to our growing network of partners, and their range of AUVs will no doubt be invaluable in supporting our goal as they're deployed on various missions."
"Like Seabed 2030, we believe that everyone has a part to play in this journey of ocean discovery," said Vidal Teixeira, co-Founder and CEO of SEABER. "As such, we're committed to building AUVs that are more affordable and accessible, while maintaining their reliability and efficiency.
"We look forward to collaborating with Seabed 2030 in a partnership that will greatly advance our understanding of the ocean."
All data collected and shared with the Seabed 2030 project is included in the free and publicly available GEBCO global grid.
ENDS
Notes to Editors
For more detailed information on The Nippon Foundation-GEBCO Seabed 2030 Project, please visit our website, seabed2030.org, like our Facebook page, follow us on Twitter @Seabed2030, or contact enquiries@seabed2030.org.
For media inquiries, contact:
Pegah Souri
pegah.souri@shearwater.global
+44 (0)7951 581707
SEABER
Océane Barre
oceane@seaber.fr
+33 (0)7556 49999