MARVEL the new generation of autonomous underwater vehicles for defense markets
Big revolution in a small AUV
Reflecting SEABER's co-founders, MARVEL gathers boldness, innovation, reliability and efficiency.
The MARVEL range is used more for defense-oriented sectors such as security, coast guard, MCM missions and ASW training.
MARVEL range has specific features such as the underwater acoustic positioning and communication module. And it has options such as data encryption and scuttling.
We've united all our know-how to make MARVEL an uniquely reliable tool combining exceptional performances and low maintenance, which is operable in all types of coastal waters.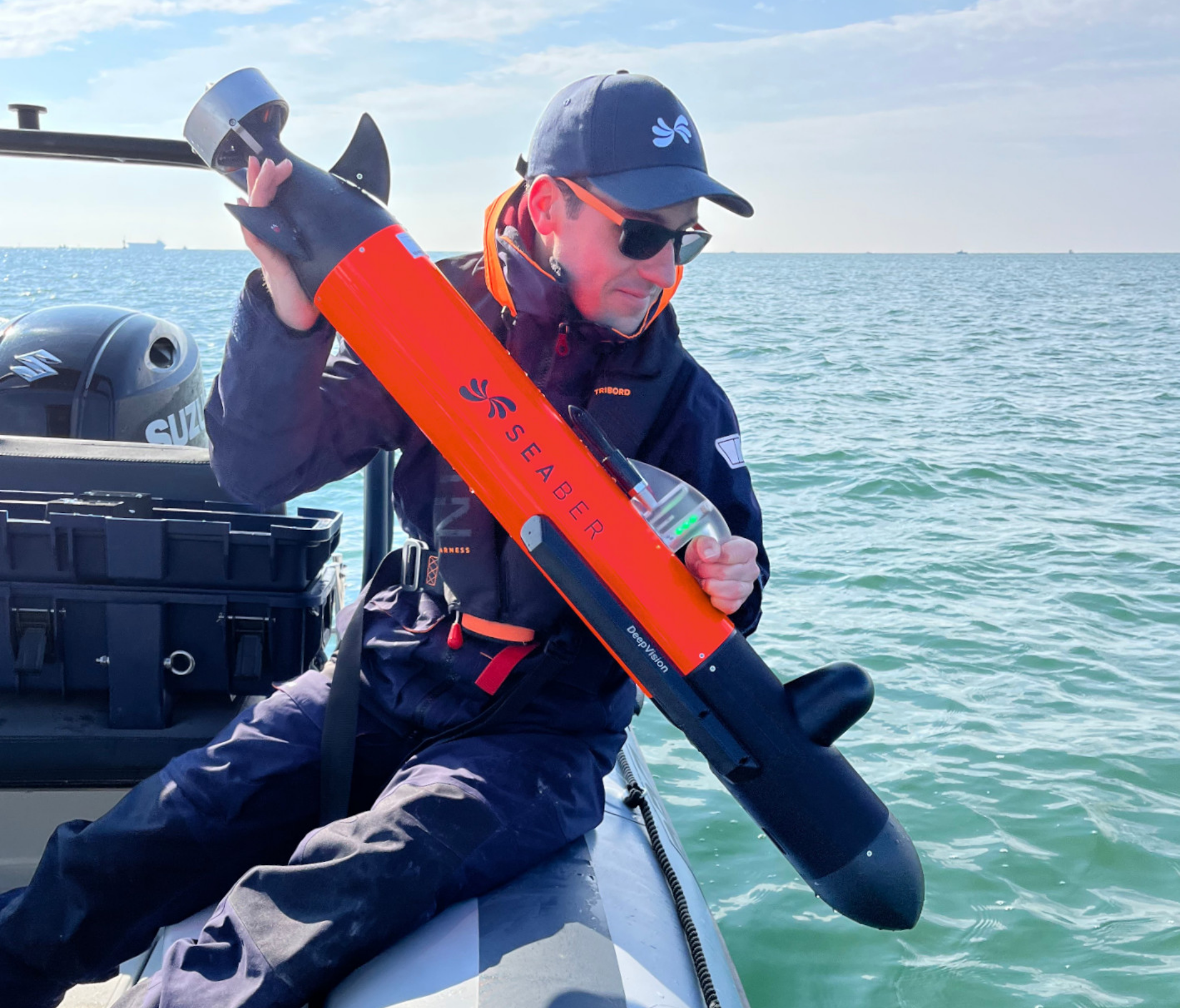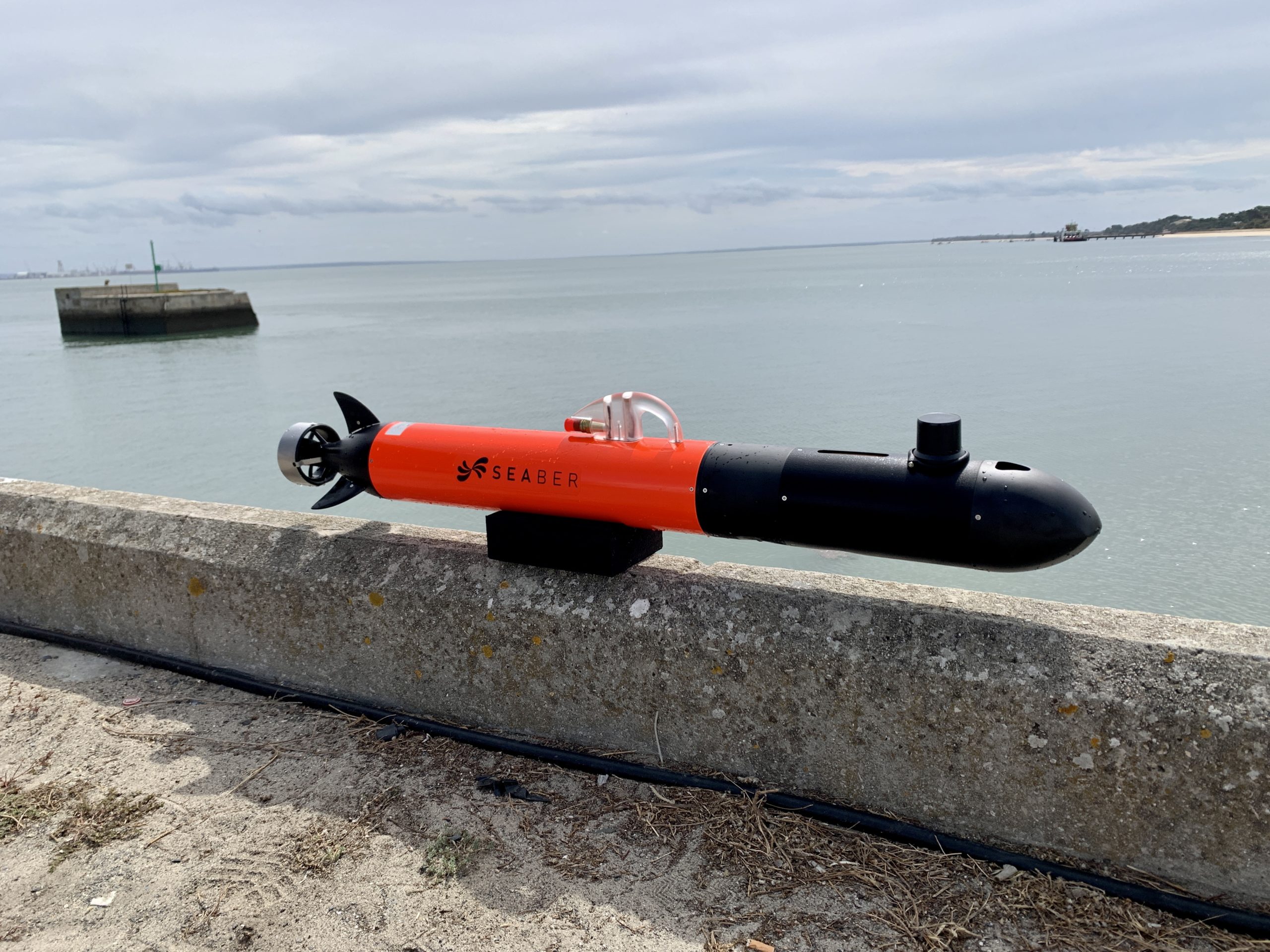 Changing the uses in AUVs
A simple glance at the MARVEL is reflecting the disruptive approach of MARVEL micro-AUV.
We worked hard to make the AUV technology now accessible to all types of users and be really used as an autonomous patform that you trust underwater release operator to perform other tasks meanwhile.
We focus on single task "off-the-self" micro-AUVs affordable and reliable that can be delivered swiftly and deployed just after being received.
A robust bio-inspired design
AUVs robustness is an important point and the first risk for an AUV is water leaks, for instance in the mast area and the fins.
To ensure perfect sealing, MARVEL is compartmented in 2 sections. The dry section located in the middle and rear area is never to be opened by the user. This section hosts everything dedicated to navigation, including batteries, actuators, localization sensors and embedded electronics. The wet section located in the front (nose) hosts the payloads (measurement devices) which are accessible to users. The wet section also embeds all necessary connectors, for quick plug-and-play integration of new sensors. To ensure everyday use in rough conditions, critical parts like mast and fins have been optimized over the years leading to a robust bioinspired design.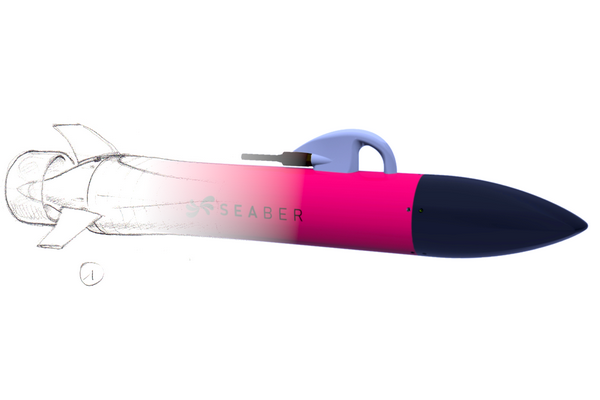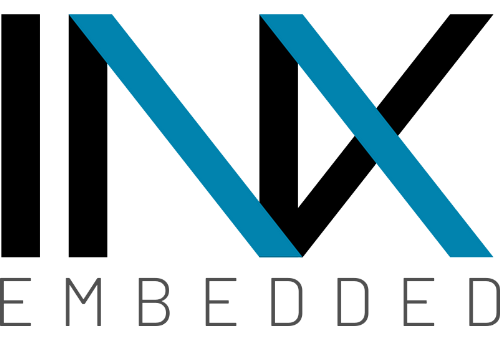 Intuitive Navigation eXperience
SEABER team developed their own accurate navigation system for MARVEL micro-AUVs, the INX©. Based on in-house advanced underwater navigation algorithms and being fully owned development, INX© provides full mastering of the navigation performances. This gives SEABER the capability to evaluate and tune the thinnest parameter, to optimize and continuously improve the navigation experience. DVL and depth sensors are fully integrated providing the most cost-efficient micro-AUV navigation in coastal waters without requiring external action.
SEAPLAN, an intuitive mission planner
SEAPLAN is a powerful and modern GUI that offers programming flexibility, intuitiveness and ease of use. A great type of navigational segments and patterns can be programmed and the activation of payload can be flexibly chosen. MARVEL's programming offers unique navigation modes dedicated to specific payloads such as « shutdown surfacing », ideal for CTD and PAM.
The SEAPLAN interface is accessible via WiFi for access through different platforms. MARVEL can also be recharged while being programmed.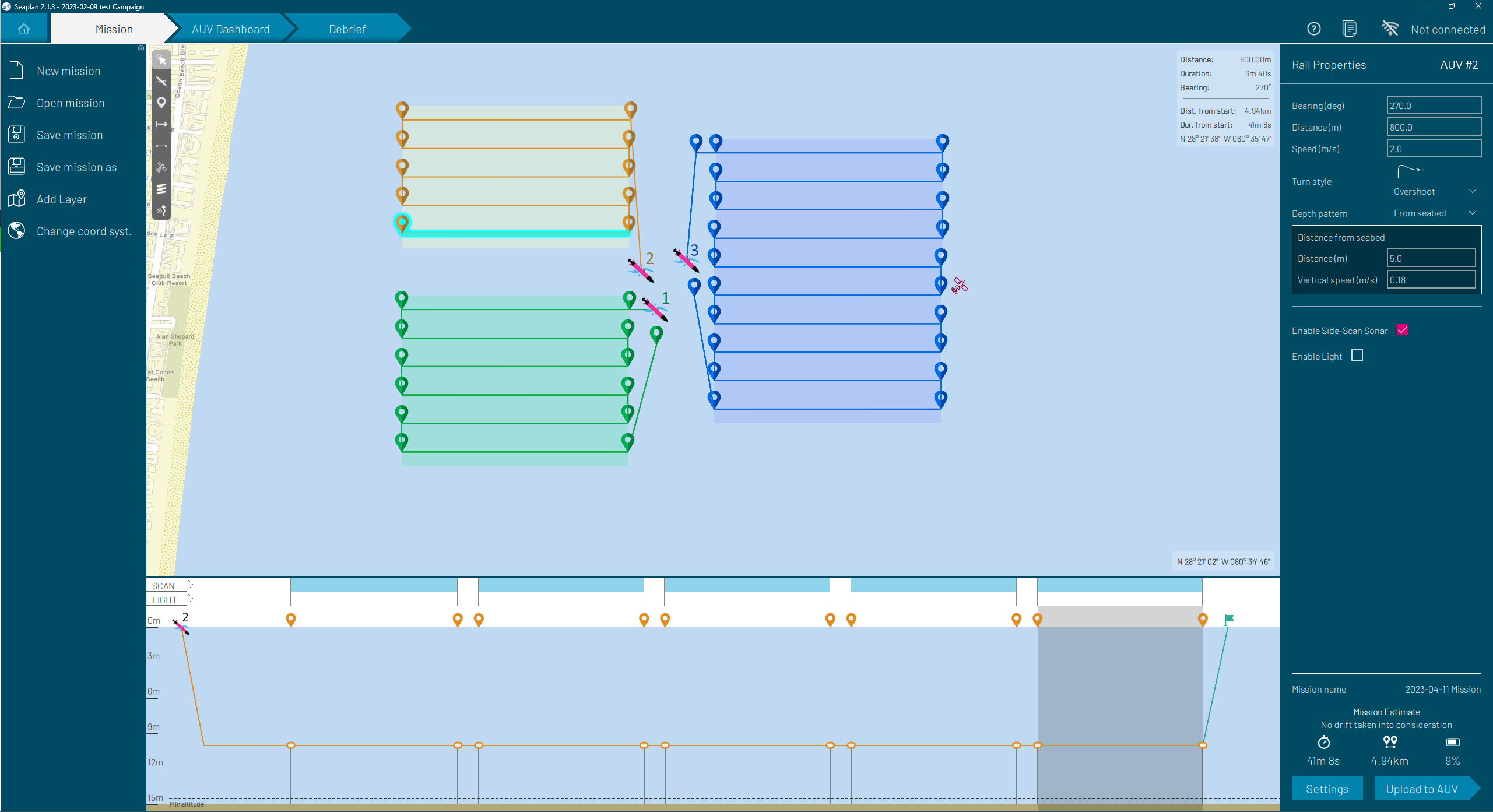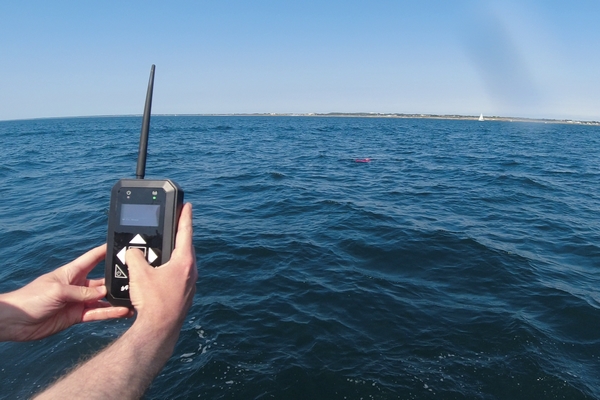 SEACOMM, track and recover MARVEL easily
One of the main risks in AUV use is to lose it at sea. That is why MARVEL has several key features to ensure a smooth recovery.
On the surface, you can easily spot it day and night thanks to its neon pink body color and its powerful flashing LEDs. To ensure surface communication, MARVEL's mast is equipped with 3 types of wireless communication antennas: satellite, GSM and radio.
Furthermore, a handheld remote control called SEACOMM displays MARVEL's GPS positions when it is at the surface and includes the very appreciated "come-back-to-my-position" function.
Acoustic positioning and communication module
One of the main difference between the YUCO and the MARVEL is the underwater acoustic positioning and communication module we had on the nose of the MARVEL.
The USBL chose by SEABER is the SeaTrac module by Blueprint Subsea.
This module set up on the AUV, together with an autonomous buoy with USBL unit and dual antenna GNSS-RTK module allows the MARVEL to be more accurate. While the MARVEL is underwater, the user will have a realtime status of the MARVEL with acoustic modem. During the mission, the user can send orders to the MARVEL.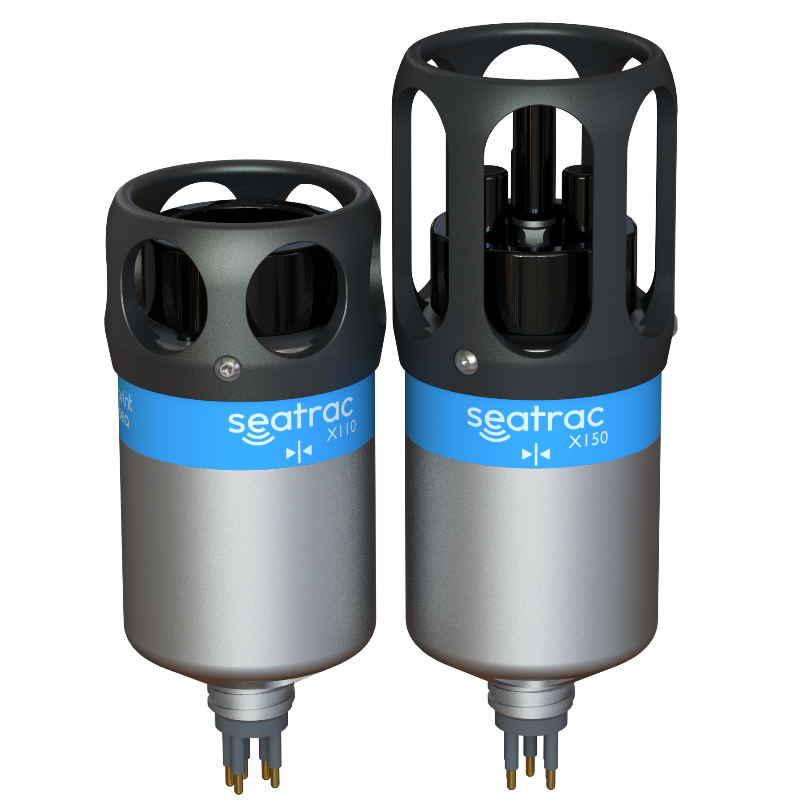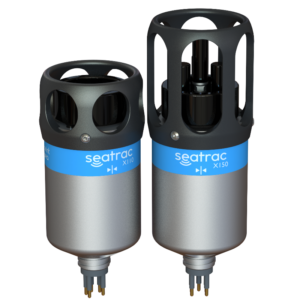 We provide an affordable range of micro-AUV operable for security and defense applications, which combines exceptional performances and low maintenance.
A wide range of AUVs adapted to your missions