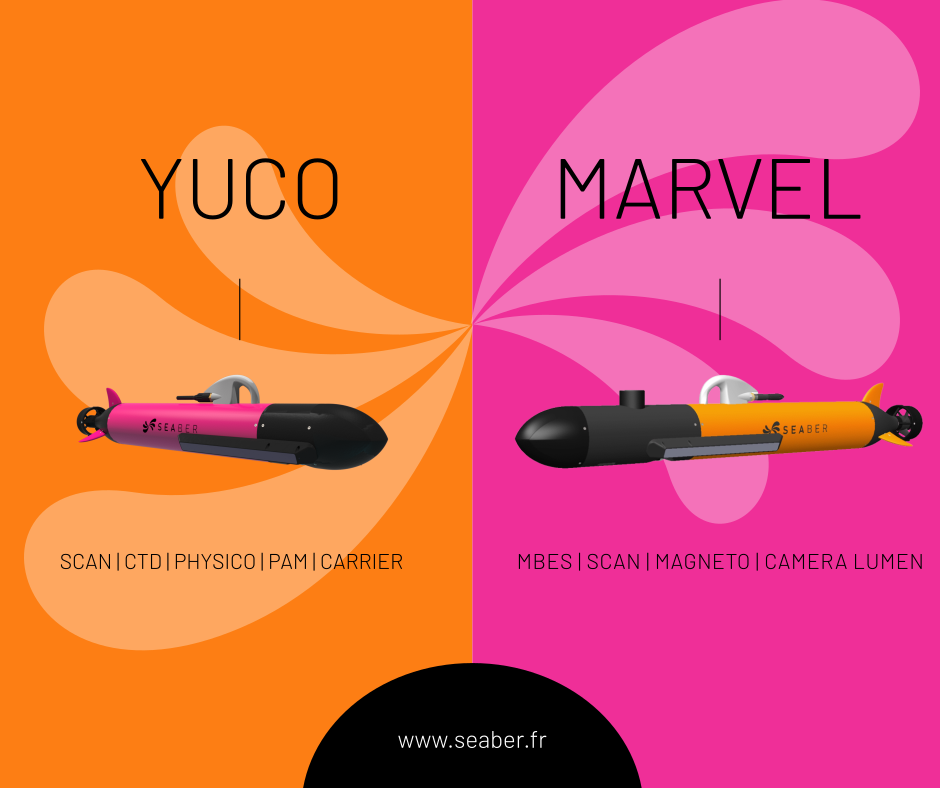 Introducing MARVEL, the latest addition to our AUV family that are all equipped with USBL for acoustic positioning and data transmission. It is the perfect underwater companion for every sea survey mission. 🚀💦
Our cutting-edge AUVs feature standard payloads, including Side Scan Sonar, Multibeam Echo Sounder, high quality underwater camera and a fluxgate Magnetometer, making them the go-to solution for underwater mine detection and identification.
Our new range of AUVs redefines precision with high-speed capabilities and exceptional maneuverability. Weighing a mere 10 kg, these ultra-light devices are easily deployable and recoverable from shore or small boats, providing unparalleled operational flexibility.
Join us in revolutionizing mine clearance operations in shallow and very shallow waters.
SEABER is committed to making AUV technology accessible to all. 🌊✨ 💪🏼